Together

We Move
Vancouver Sand & Gravel (VSG) was established in 2010 as a partner to Hall Constructors and its Excavation & Shoring Division. VSG began with the primary focus of safely disposing of soil from construction projects. The company has evolved to include two strategic depot locations for both the disposal of soil and distribution of construction aggregates.
Contact
Vancouver Sand
& Gravel


General Inquiries
604.882.8201

Current Opportunities

At Hall
Join our team and experience challenging and rewarding opportunities, professional development and a supportive team culture.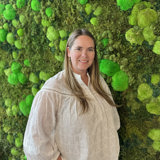 Tori Burwell
General Manager
The Hall Group of Companies